Tiles are on trend right now when it comes to a Vancouver home renovation. With a seemingly infinite number of tile options though, how do you choose the patterns and styles that are right for you? Here are some of our favourites to get you started…
Our favourite tile trends for every room of your Vancouver home renovation
1. For the kitchen
Subtle texture is very on trend for Vancouver home renovations right now. We love the high gloss version as it highlights the texture. This look is perfect for the kitchen as it's subtle, but creates visual interest. Get it in a light colour like crisp white or dusty pink to open up the room!
2. For the bathroom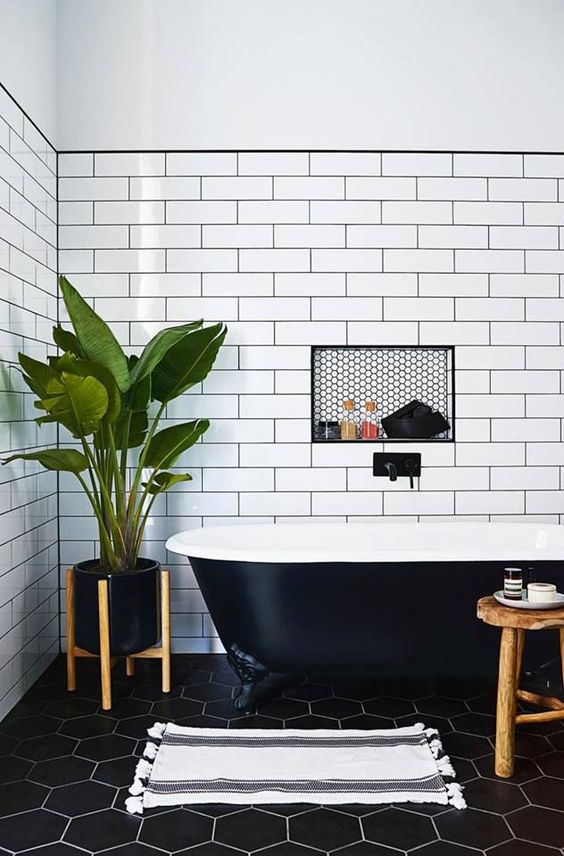 This look is a fun blend of two trends. The first is the alternate tile shape trend. Especially on point for 2018 are circular or semicircular tiles. The second trend is a chic subway look. You heard that right – the chic subway! This trend is the perfect way to bring a touch of fun to your bathroom while keeping the look elevated.   
3. For the bedroom
Most homeowners do not want a full tiled floor for their bedrooms. That is why, if you are looking to bring tile into the bedroom, we suggest employing the bold pattern trend to create a statement design piece. Blue and white is a classic yet relaxing colour combination, making it ideal for the bedroom.
4. For the hall
Herringbone is big for 2018. Bring it to your Vancouver home renovation to jazz up a foyer or hallway. This design is an innovative way of bringing a chic design element without resorting to a carpet.
5. For the dining room     
Matte tile has been in for a while – and it shows no sign of disappearing anytime soon. We like matte tile for a retro dining room design with a modern twist. Using a grey like this can create the look of a stone floor without the cost.
6. For the study
Blended flooring is one of our favourite looks for Vancouver home renovations. What we love most about this look is that it employs classic wood with an on-trend tile. This mix of classic and trendy is ideal for a library or study.
7. For the laundry room
Rustic is back – or, more accurately, still on trend. Using tiles with a general theme, but a subtle variety of colours can be a great way to bring the rustic trend to your Vancouver home renovation without sacrificing sophistication. We love this look paired with industrial fixtures as a way to spiff up a laundry room!
A tip for using tile in your Vancouver home renovation
When it comes to tile, you can find almost any style, colour, and texture you could imagine. No matter what look you choose though, it is important to bring in a professional to lay your tile. Because nothing ruins a tile look faster than it being poorly laid.
Looking for more Vancouver home renovation ideas? We've got all the inspiration you need right here.